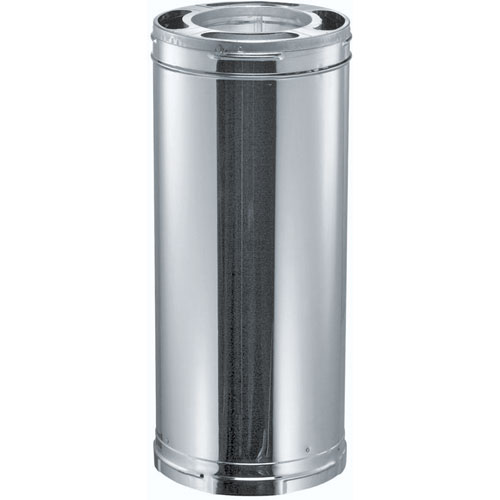 Designed for wood stoves, fireplaces, furnaces, boilers, stoves, ranges, water heaters fueled by wood, oil, coal, or gas. To calculate the installed length, subtract 1-1/2" from each length of pipe. 8".

Additional Information
DuraPlus chimney is designed to stay cool on the outside, to provide a hot draft on the inside, to boost stove efficiency, and to provide for a fire-safe design that protects both the chimney and the building. This triple-wall chimney features two insulating layers (ceramic blanket plus air space). The ceramic blanket insulation is held securely in position eliminating hot spots common with loose-fill type insulation. In the event of a creosote fire, the compressible blanket insulation permits the chimney liner to expand outwardly in a radial direction. 8".