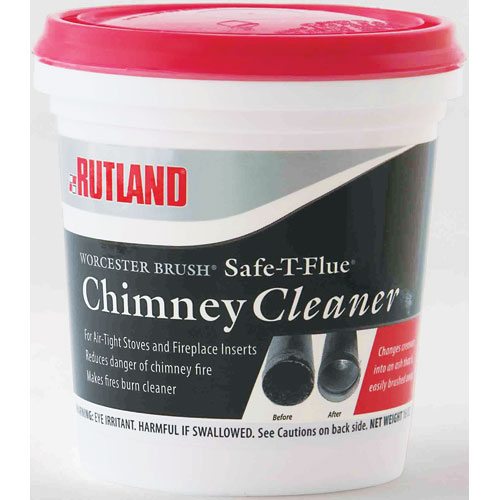 This powdered product is added to a wood burning stove, insert, or furnace during a fire and. After use, the creosote can be brushed out quickly and thoroughly. Keep your chimney safely functioning by using this cleaner as part of regular maintenance. Changes creosote into a powder that can be brushed away. 1 lb.

Additional Information
These heat-activated granules help remove and prevent soot and creosote when used in woodstoves, fireplace inserts, and free-burning fireplaces. As Safe-T-Flue evaporates in the fire it breaks down and removes soot and creosote, changing them into a loose, powdery, non-adhering ash that can easily be brushed away improving the safety and efficiency of your chimney. Scoop onto hot embers once per month to maintain a clean and safe chimney. Will not harm catalytic converters. 1 lb.