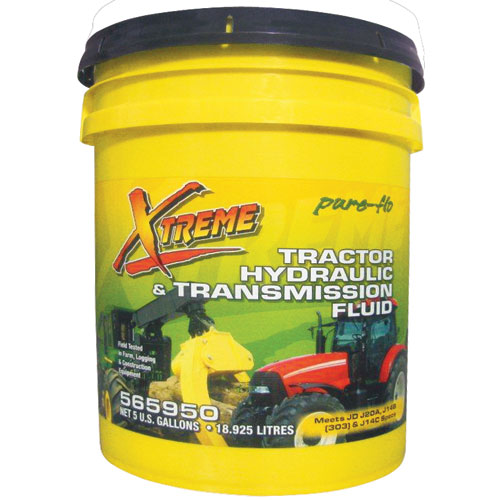 This multi-purpose UTHF is recommended for the majority of hydraulics, wet brakes and transmission requirements of most major farm, logging and construction equipment manufacturers. It has been field tested on Ford TW-25 and John Deere 4250 tractors. 5 gal.

Additional Information
Universal lubricant for farm and industrial tractors, and logging and construction equipment. Manufactured from base oils selected for their purity and thermal stability, the formula contains a premium additive package to provide wear protection, proper friction control and anti-oxidant properties while being compatible with O-rings, seals and packing materials. Use where mid-viscosity range hydraulic fluid is required. It is recommended for use in warmer climates. 5 gal.