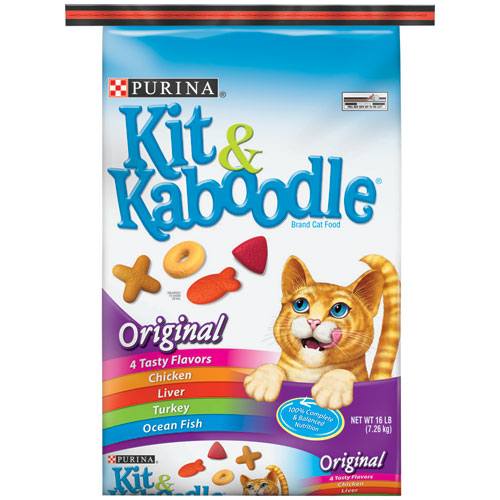 Promotes healthy heart and clear vision, healthy skin and coat, a healthy immune system, strong teeth and bones. 16 lb.

Additional Information
Taste, variety, nutrition -- it's the whole "kit & kaboodle!" A variety of flavors! Chicken, turkey, salmon, and tuna flavors all in one bag give your cat the lip-smackin' variety she craves! An assortment of shapes! Four fun shapes, including stuffed morsels to keep every bite interesting! 100% complete & balanced nutrition. 16 lb.