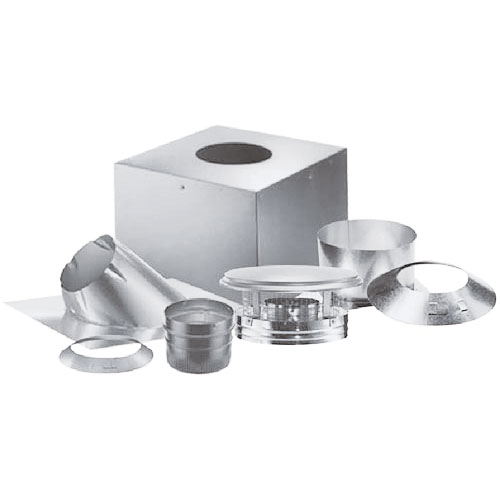 Chimney kit is a lightweight, triple-wall chimney system. Do-It yourself installation. No cutting required. Use this kit in installations when the roof pitch is less than 6/12. Kit includes stainless spark arrestor cap, storm collar, adjustable flashing, insulation shield, ceiling trim, 11" support box with starter section. 6".

Additional Information
Designed to stay cool on the outside, to provide a hot draft on the inside, to boost stove efficiency, and to provide for a fire-safe design that protects both the chimney and the building. This triple-wall chimney features two insulating layers (ceramic blanket, plus air space). The ceramic blanket insulation is held securely in position, eliminating hot spots common with loose-fill type insulations. 6".