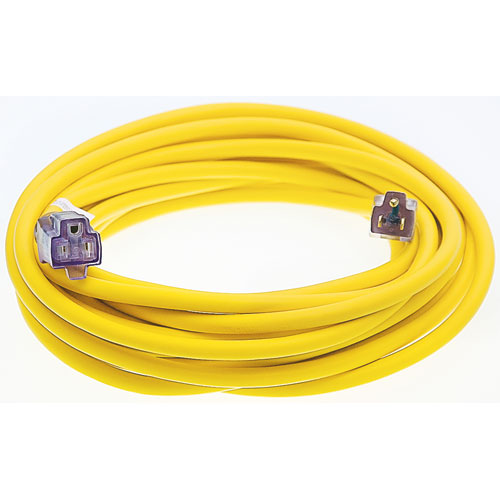 Century Wire Pro Style yellow lighted extension cord. 40'.

Additional Information
Soft-drawn, bunch-stranded 100% copper conductors for maximum flexibility and amperage transmission. Clear connector has a built-in neon light indicating that there is power in the receptacle, cord and outlet circuit. Manufactured with cold weather insulating and jacketing compounds. Pro Style cords are extra flexible in temperatures well below freezing. 40'.