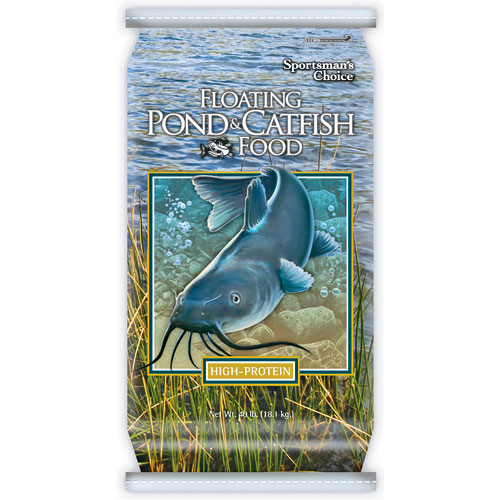 Highly palatable for maximum intake and viewing. Fortified with stabilized vitamins (high levels of vitamin C, E, D and B complex) to ensure fish are receiving the correct nutrient balance to support rapid growth. Special formula to enhance digestibility and nutrient absorption. 40 lb.

Additional Information
A 32% protein fish feed designed to be fed to catfish and other farm pond species in a recreational feeding program. Global Experience. Proprietary aquaculture technology. Our aquaculture lab, with state-of-the-art equipment and a world-renowned Ph.D. team, creates fish formulas that maximize performance. 40 lb.