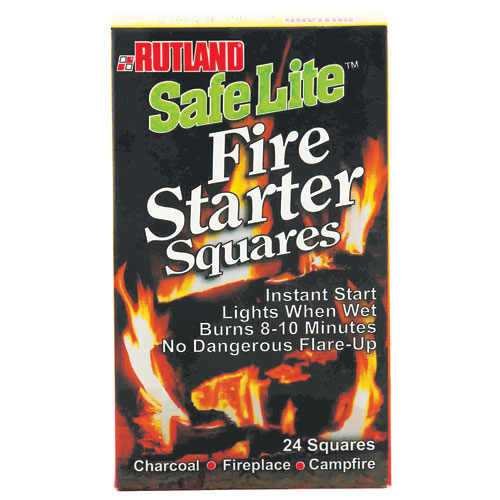 Fire starter squares light when wet. No flare-ups. ASTM, ANSI, NSF, IAPMO approved. 24 ct.

Additional Information
For charcoal grills, fireplaces, wood and pellet stoves, and campfires. Non-explosive, no dangerous flare-up. Non-toxic. Will not flavor food. Compressed wood chip and wax based squares. Contain 10-percent recycled wood and paper fiber. Safe alternative to liquid charcoal fire starters. Light quickly and easily when wet. Burn 8 to 10 minutes. Complies with the South Coast Air Quality Management District Rule 1174 ref. C58.