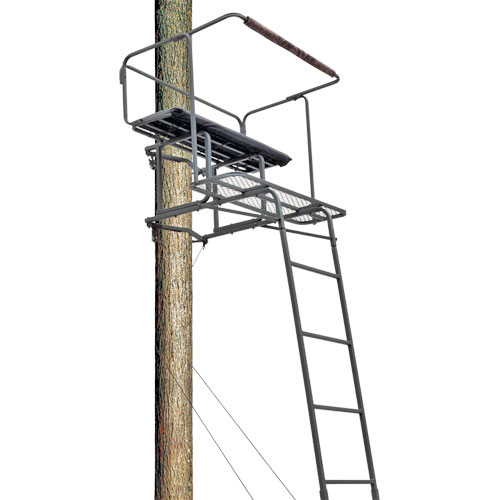 Large 40" x 12-3/4" foot and seat platform, padded seat cushion, padded flip-up shooting rail, adjustable ladder support bar, attaches with 2 looped ratchet straps, pinned/sleeved ladder sections. 17"

Additional Information
This 17' treestand features a large 40" x 12-3/4" foot platform to stand on, a padded seat cushion for added comfort while sitting, and an adjustable ladder suport bar. Everything attaches with 2 loped ratchet straps. Weight capacity is 500 lbs.