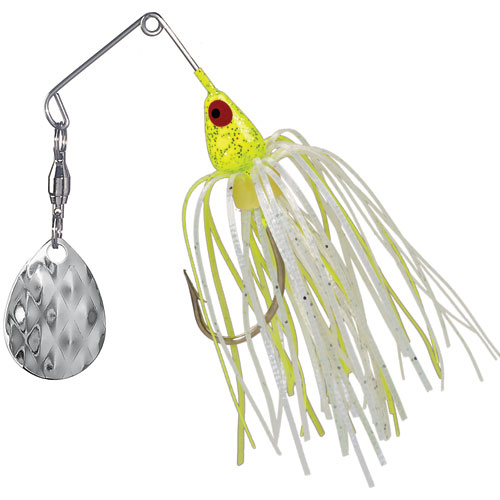 The Strike King Mini-King features premium components. Includes a single Colorado Diamond Blade, Diamond Dust head and Diamond Dust Silicone skirt. A terrific spinnerbait for Ultra Light rods! Attracts lost of bits, great for kids! One of our most popular small spinnerbaits. 1/8 oz.

Additional Information
The Strike King Mini-King Spinnerbaits are some of the most popular multi-species spinnerbaits on the market and for good reason, these baits have the uncanny ability to catch a variety of fish species anytime, anywhere. Features quality components and construction with high strength stainless steel wire, high grade hooks, ball bearing swivels and polished diamond blades all in a great range of proven, fish attracting colors. Mini-King Spinnerbaits are 1/8 oz. and have one diamond pattern colorado blade. These baits are great for bass, crappie and other panfish. Fish them on ultralight and light rods. 1/8 oz.