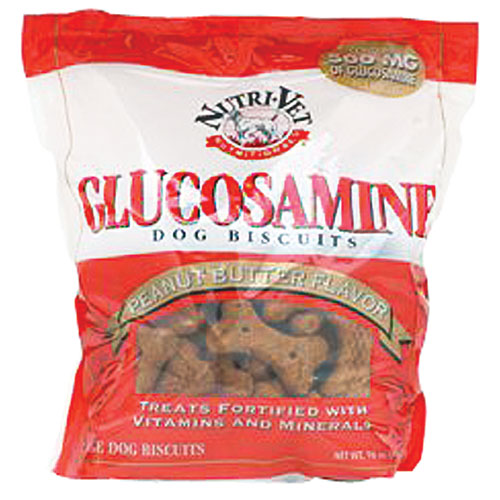 Large dog peanut butter flavor wafers help maintain healthy joint function in young, active dogs. 6 lb.

Additional Information
Hip & Joint large biscuit formula contains 500 mg of Glucosamine per biscuit, along with other support factors such as trace minerals and Ester-C to help with a dog's joint discomfort. By supplementing with Nutri-Vet Hip & Joint, pet owners can help prevent this from happening or relieve a dog's discomfort if it has already occurred. These biscuits have a delicious peanut butter flavor dogs love. The large-sized biscuits are for large breeds of dogs. 6 lb.