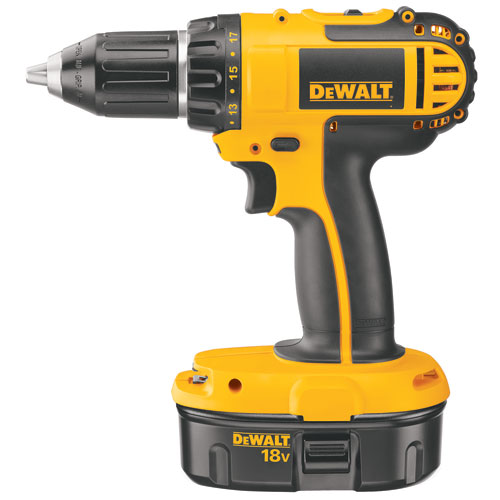 Compact size allows users to fit into tight spaces. Lightweight design (4.8 pounds) minimizes user fatigue. 1/2-inch ratcheting chuck reduces bit slippage. Dual speed range 0-500/0-1,700 rpm delivers optimal performance. High-performance frameless motor delivers maximum power of 410 unit watts out. LED worklight provides increased visibility in confined spaces.

Additional Information
The DEWALT DC720KA 18-Volt 1/2-Inch Cordless Compact Drill/Driver's high-performance, frameless motor is capable of delivering a maximum of 410 unit watts out, translating to performance in a broad range of applications. The drill/driver also features dual-range, variable-speed control--from 0 to 500/0 to 1,700 rpm--that makes material-specific performance easier to achieve.