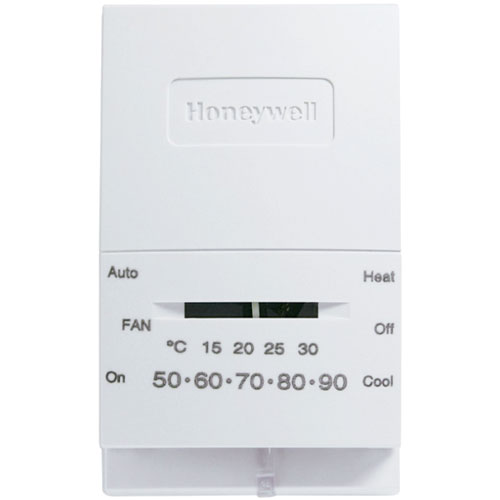 Mercury free thermostat. Precise temperature control for both heat and cooling systems. Standard heat/cool manual thermostat. Can be used with central oil heating, electric furnaces & central electric cooling. Use in single transformer systems only. 4 wire hook up.

Additional Information
The Honeywell YCT51N1008 Standard Heat/Cool Manual Thermostat employs a relatively simple design that performs exquisitely. Devoid of any traces of Mercury, this thermostat offers an incredibly easy way of accessing your home's heating and cooling options. Controls are both easy to follow and allow users to pinpoint their ideal temperature to the precise number. This is a standard heating and cooling thermostat that will need to be accessed manually. The accessibility of the YCT51N1008 is incredible and can be utilized with central oil heating, electric furnaces and central electric cooling options. The simplicity of this model's controls and relatively small design make this a wonderful addition to any home.