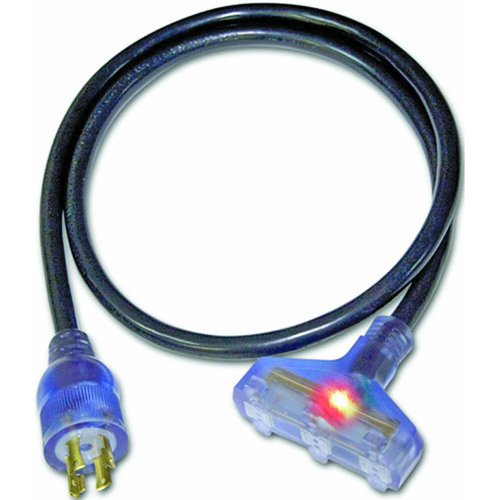 Designed for use with most portable generators, our Generator Extension Cords and Adapters extend portable power where regular power is not available. Heavy duty cold weather jackets keep these cords flexible in temperatures well below freezing. Molded on plugs and connectors are guaranteed not to pull away from the cord body even under the toughest conditions. 15'.

Additional Information
Our heavy duty Pro Power triple tap extension cords have become the industry standard for durability and safety. The triple tap connector provides three standard 15A-125V outlets for convenient operation of multiple tools and small appliances. In addition, our heavy duty plugs and connectors are molded with large strain reliefs that prevent the ends from pulling away from the body. We use soft-drawn, annealed, bunch-stranded 100% copper conductors for maximum flexibility. Our cords are manufactured with cold weather insulating jacketing and compounds. As a result, Pro Power cords are extra flexible in temperatures well below freezing. 15'.