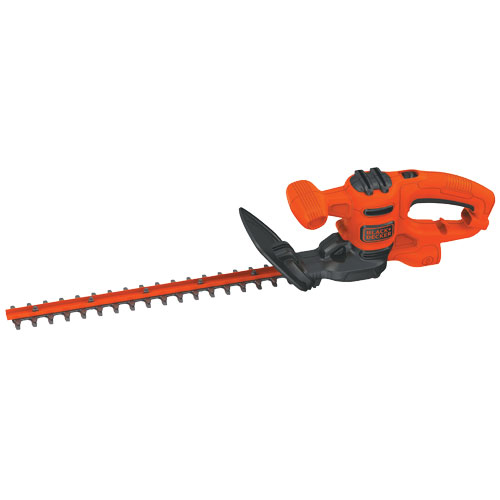 3.2 amp motor for trimming branches up to 5/8 in. Lightweight, compact design is easy to use with less fatigue. Cord retention prevents accidental unplugging. Built-in T-handle and full-length trigger for control while cutting. 17 in. dual-action hardened steel blade for reduced vibration while trimming.

Additional Information
Our 17-inch Electric Hedge Trimmer is compact, so it's ideal for small hedges, shrubs, and bushes. With its lightweight design, built-in T-handle, and full-length trigger it's made for less fatigue and more control while cutting.