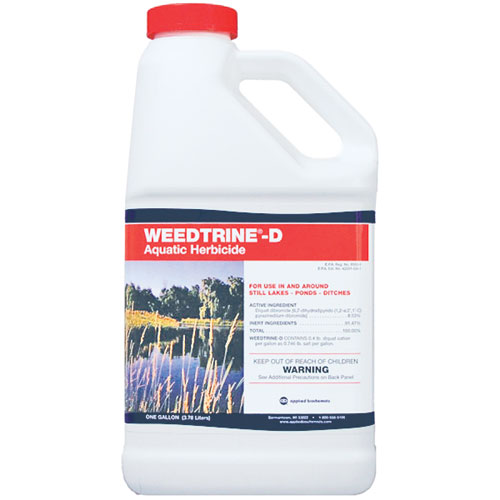 1 Gallon Weedtrine D Pond herbacide.

Additional Information
A non-volatile herbicide for use in controlling submersed and floating aquatic weeds. It is also recommended for top kill of shoreline emergent weeds and as a grass and broadleaf weed growth killer in non-crop or non-planted areas. Absorption and herbicidal action of Weedtrine D is usually quite rapid with effects visible in a few days. Application rates are 5-10 gallons per surface acre. Water should not be used for irrigation or domestic use for 5 days following treatment.