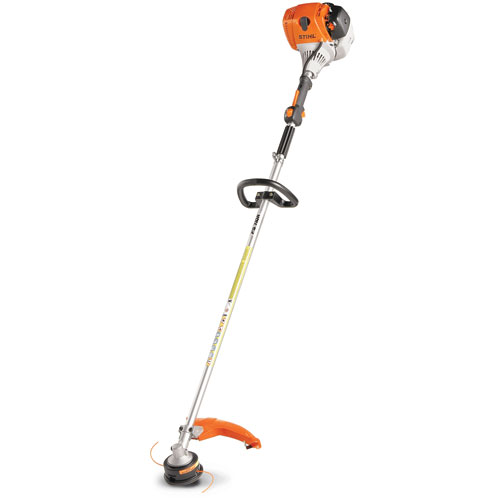 Powerful, lightweight, and fuel efficient with loop handle. Multi-function control handle, straight shaft with a anti-vibration system. 31.4cc engine is powerful, lightweight, and fuel efficient.

Additional Information
Its advanced low exhaust emission engine is powerful and fuel-efficient while you cut through thick and thin. This grass and weed trimmer features quick, smooth acceleration and its lightweight, balanced, low-profile design is also comfortable to use. It has the ability to use different cutting attachments, including steel grass and brush blades, so you can adapt to whatever nature grows your way.