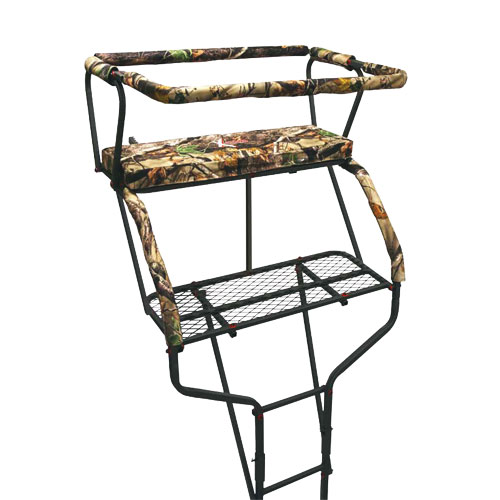 Flip-up shooting rail. Upper jaw safety system. 3" thick padded seat cushion for all day comfort. Patent Pending Silent Snap Pin.

Additional Information
The Bandit is an 18′ two-person person ladderstand featuring our revolutionary Jaw Safety System. Hunt at ease knowing that your stand is safe and secure before you leave the ground. The Bandit also includes a padded shooting rail that flips back and out of your way. Three inch thick padded seat cushion and padded side rails. Stealth Silencers – self-lubricating nylon washers for no metal on metal contact. 18'.