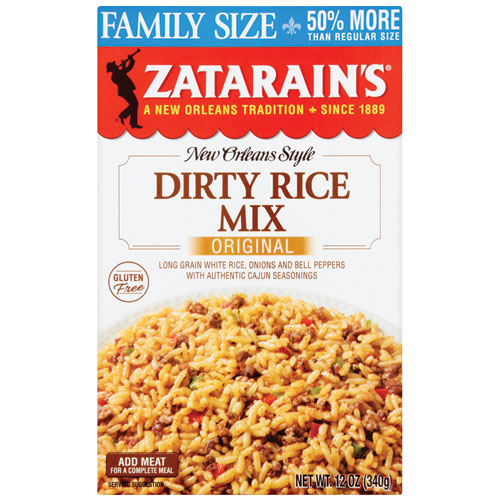 Features long grain white rice with authentic Cajun seasoning. Serve as a side dish or complete meal. Prepared and on the table in less than 30 minutes. Can be made on the stove top or in the microwave. Gluten free. 12 oz.

Additional Information
Zatarains Dirty Rice Mix brings authentic New Orleans-style flavor right to your kitchen. This original South Louisiana rice mix features long grain white rice, onion and bell peppers with authentic Cajun seasoning with spices like red pepper, garlic and paprika. Serve alone as a savory side dish or make this mix a hearty meal by adding ground beef or sausage, and in 30 minutes, you can enjoy the flavor and soul of The Big Easy! 12 oz.