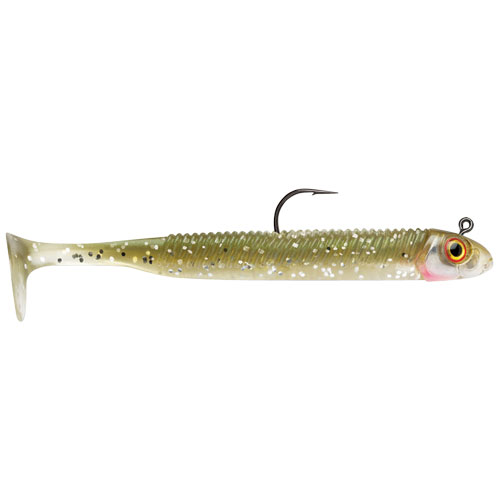 Life like Minnow bait.

Additional Information
These soft plastic baits are extremely easy to fish and get the job done. The body is construction is durable and the colors are extremely realistic. The 360GT produces a very natural swimming action and the motion of the paddle tail will help attract nearby fish. The weighted, rattling jig head is lifelike with 3D eyes. It has a very sharp VMC Coastal Black hook that can easily be rigged into the lure body using the existing entrance and exit holes.