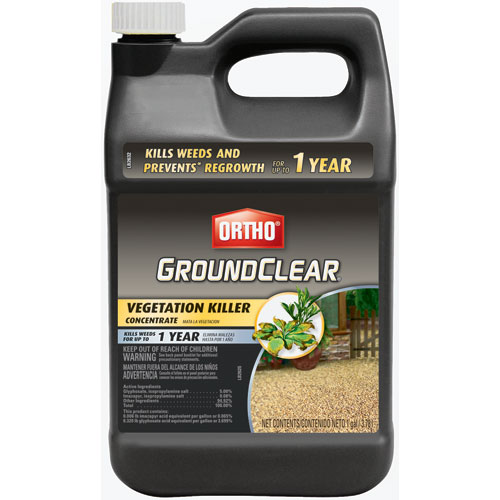 Kills weeds for up to one year. Prevents regrowth.

Additional Information
Ortho GroundClear vegetation killer concentrate kills weeds and prevents new growth for up to 1 year. Kills unwanted vegetation from driveways, walkways, patios, fence rows and other areas for up to a year. Visible results in hours. Fast-acting and easy to apply with sprinkling can or tank sprayer. 1gal.