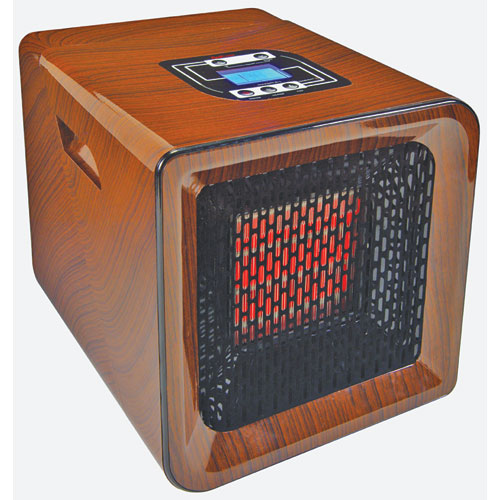 80,000 hours of lifetime heat. Lifetime warranty on PTC elements. Unlike quartz, PTC heating elements do not burn out. Heats up to 1,000 square feet. Compact size makes it easy to place anywhere. Thermostat displays the actual and desired temperatures side by side. Can reach 90F degrees.

Additional Information
New for 2012, the RedCore Concept R-1 takes the same great technology of their ever-popular R-4 and introduces a slim design around it. At 10 inches high and less than 1 foot wide, the R-1 has the potential to be the most impactful heater for its size on the market. And at 12 lbs, you can take it virtually anywhere. But again, time will tell if this heater lives up to the hype as it's still fresh to the industry.