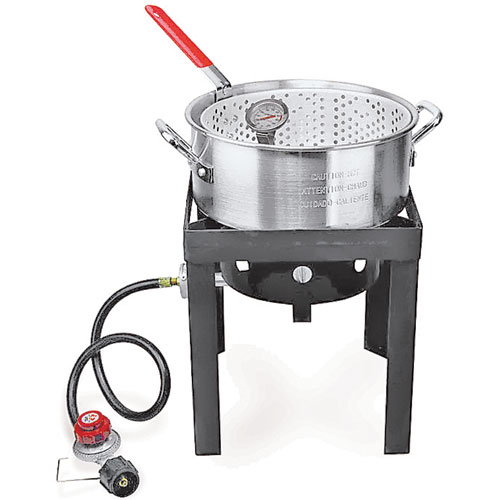 Cajun Injector Fish Fryer. Silver, powder-coated steel outer shell with 10 qt. aluminum pot and aluminum food basket. All steel construction with cast iron burner and short stem thermometer. 10 PSI regulator, 58,000 BTU's.

Additional Information
At this time we're truly delighted to be able to release to you our Cajun Injector 10-Quart Propane Fish Fryer. We're absolutely certain that our newest product will be all you could possibly wished in one of such merchandise plus more. While you're gonna learn that there are additional businesses that produce something equivalent, if you'd like the very best then you certainly don't need to search any longer as this one coming from manufacturer is much better than anything else presently out there.