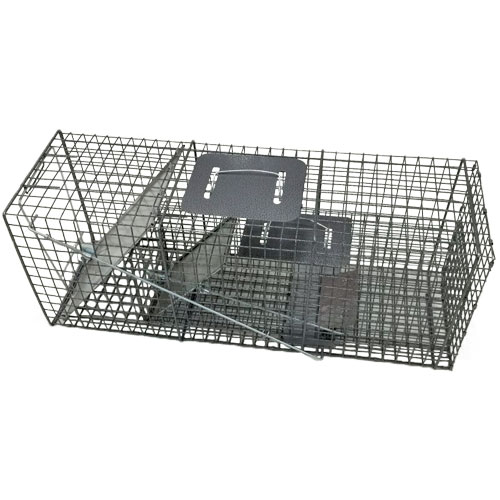 For humane catch and release of critters.

Additional Information
Featuring a Fast, Easy and Safe set and release mechanism. Sizes available for the most common types and sizes of unwanted animals including a hard to find catch & release trap for coyotes. Also featuring the highly popular 2 trap value pack which includes the 2 most popular sizes. Includes 4 color, sleeve style bilingual packaging.