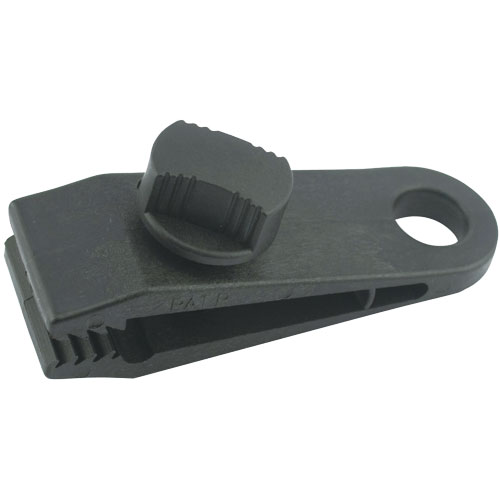 Secures tarp by pinching fabric for firm hold. Has a hole at the clip base for hooking into. Works on any tarp.

Additional Information
Add an extra tie-down point to your tarp with this sturdy clip. Just pinch the fabric between the clip's teeth and tighten the finger screw for a firm hold. The hole in the base provides an eyelet for tie-down.