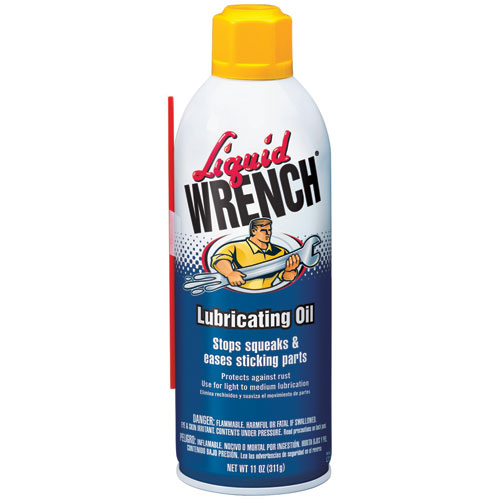 Stops squeaks and eases sticking parts. Protects against rust. Use for light to medium lubrication on exterior locks, electric appliances and small hinges. Leaves a thin, wet film. Dissolves old lube. Decreases noise.

Additional Information
Liquid Wrench Lubricating Oil is a precision lubricant that delivers a colorless oil coating. Not only does it ease sticking parts, but its thin, wet film also protects against wear and corrosion. Liquid Wrench Lubricating Oil dissolves old lubricant and soaks into the gaps in mechanisms to displace moisture and provide a barrier against rust. The light-to-medium lubrication and longlasting protection make it especially effective for electrical uses such as hand tools, garden tools, electrical appliances and electrical wires. The lubricating oil dries unwanted condensation on engines, spark plugs, coils, switches and wiring. In addition, it helps stop squeaks and protects exterior locks and hinges from moisture.