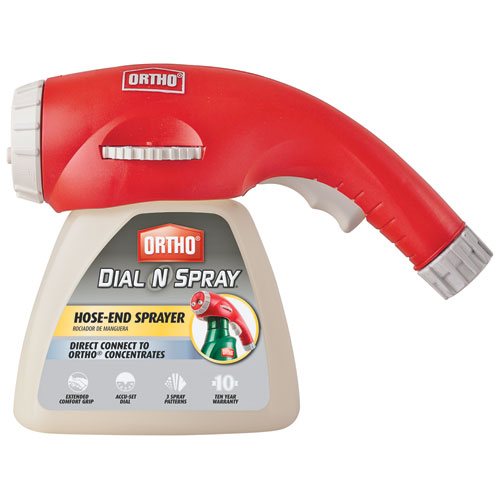 Dial N Spray automatically dilutes and sprays liquid concentrates. Direct connect, Dial N Spray connects directly to Ortho concentrate bottles. An extended grip keeps hands dry during application. Three adjustable spray patterns - shower, flat and jet. 14 dial settings to apply a precise amount of concentrate.

Additional Information
The Ortho Dial N Spray Hose End Sprayer makes it easy apply liquid weed killers, insect killers, fungicides, and fertilizers by applying the exact amount of product every time, without mixing, measuring or mess. Simply set the dial according to the product label, direct connect to an Ortho concentrate and it is ready to go. Best of all, the Dial N Spray is backed by a ten year warranty.