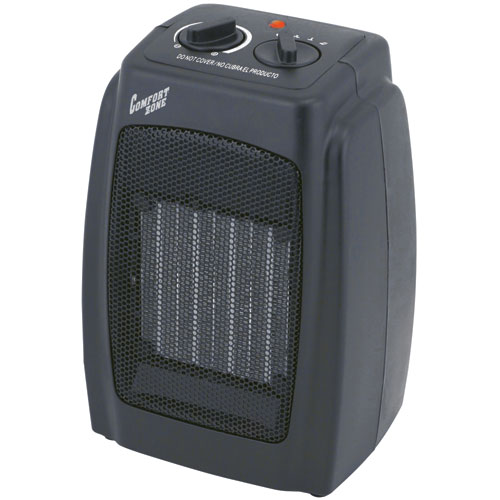 Compact ceramic heater with automatic overheat protection system. Safety tip over cut off switch. 6.5" x 8.5" x 6.5".

Additional Information
Comfort Zone Heaters offer a selection of the most popular models to meet any home, office or workshop supplemental heating requirements. Models are available in a wide selection of sizes and styles that offer various heating elements to provide energy efficient heating. All Comfort Zone heaters are manufactured to provide enhanced safety, they are portable and sturdy. 6.5" x 8.5" x 6.5".