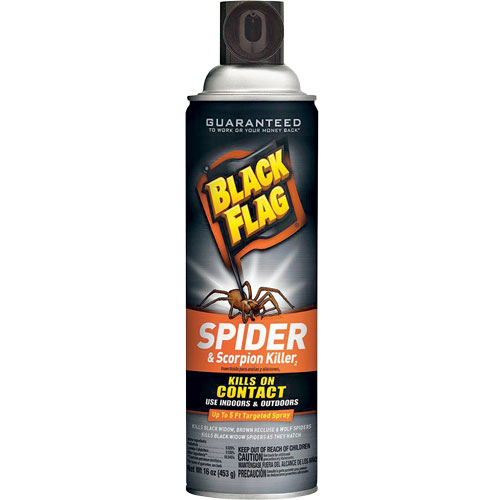 Kills on contact and lasts for up to 16 weeks. Kills black widows, brown recluse and wolf spiders. Can be used indoors or outdoors.

Additional Information
Spiders are not insects, they are arachnids. Black Flag Spider and Scorpion Killer has been formulated to control spiders with fast-acting combination of ingredient that knocks down and kills spider quickly. The formulation is water-based and non-staining, making it an effective solution for both indoor and outdoor use. Spiders typically need to be sprayed directly to be killed. Spiders are likely to be found near their primary food source, insects and other small arthropods, so control of insects in and around the home is an effective means of reducing spider populations.