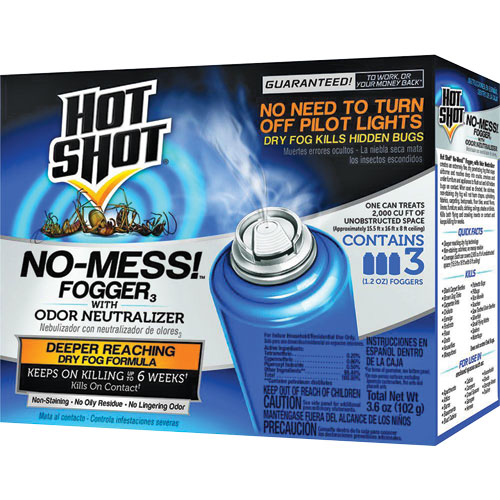 Each can covers up to 2,000 cu. ft. Penetrates behind walls and other inaccessible places.

Additional Information
The Hot Shot No-Mess 1.2 oz. Foggers (3-Pack) feature a deep-reaching formula that is designed to kill hidden roaches, fleas, ants, spiders, water-bugs, crickets and other insects. The foggers produce a dry fog to help prevent a lingering odor and resist leaving stains. They are great for homes, apartments, attics, basements, garages, cabins and pet sleeping areas.