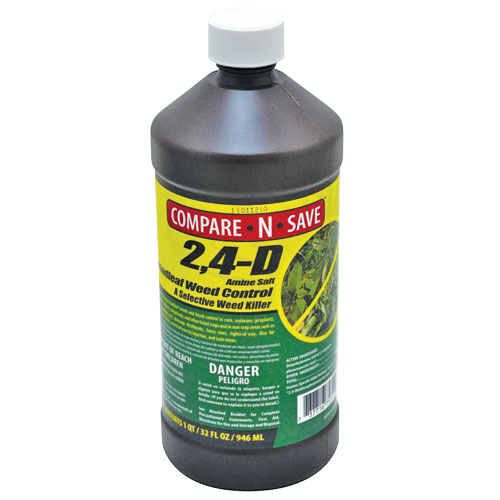 Controls existing weeds, brush and over 150 listed weeds. Concentrate mixes with water, can be used on ponds, lakes and reservoirs.

Additional Information
Control broadleaf weeds and brush with Compare-N-Save 2, 4-D Amine broadleaf weed control concentrate. The 32 oz. concentrate provides selective weed control treatment for up to 1 acre in such areas as lawns, ornamental turf, drainage ditch banks, fence rows and rights-of-way. Can also be used for aquatic weed control, control of trees by injection and tank mixes.