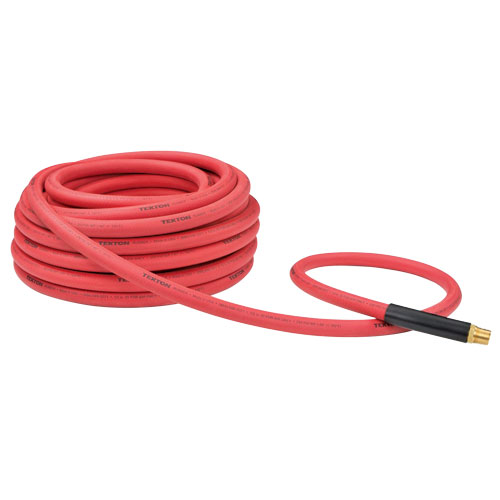 1/2" x 50'. 250 psi.

Additional Information
Made in the U.S.A of premium flexible rubber, the TEKTON 50 ft. x 1/2 in. I.D. Rubber Air Hose delivers superior performance in extreme conditions. It stays soft and easy to work with, even at a frigid 40 degrees F below zero. At temperatures as high as 190 degrees F, spiral yarn reinforcing prevents heat-related wall failures like swelling or bubbling. Solid brass end connectors never corrode and seal better against leaking than aluminum, steel, or zinc. Bend restrictors relieve the strain near hose ends, preventing kinks that choke off air flow and can damage the hose over time.