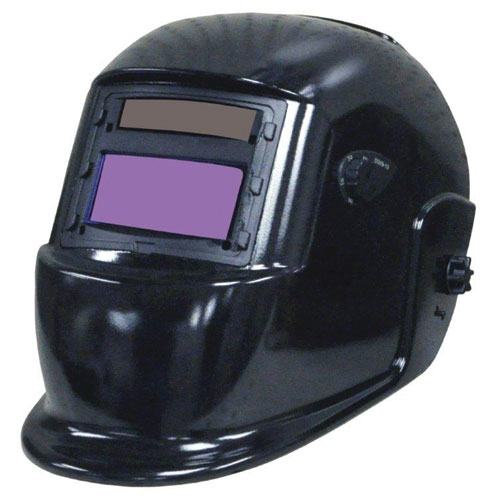 Auto Darkening Welding Helmet. Constructed of nylon, more heat resistance and high flame flash point.

Additional Information
K-Ts auto-darkening helmets are designed with the serious user in mind. The helmet features a steamline, compact and light weight design. It utilizes solar power and universal battery (batteries included). Variable shades 9-13 for a wide variety of welding applications. Helmet uses 4-1201 headgear and standard 4-1/2 x 5-1/4 clear cover lens (4-1151). Additional features include an easy on/off power switch that automatically turns off after 5 minutes, and all controls inside the hood for the safety of the welder.