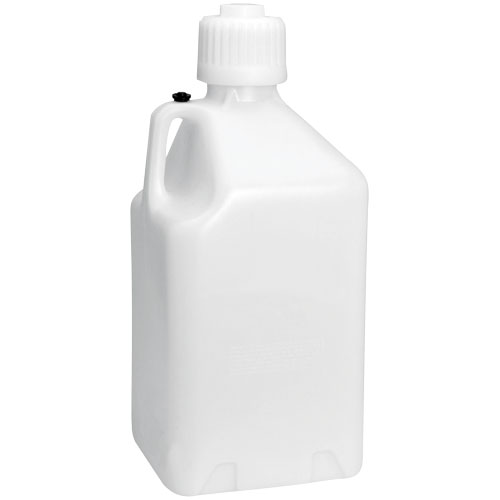 Larger & wider gasket seat, reinforced neck & bottom and heavier wall thickness.

Additional Information
This 5 gallon utility jug features the ultra heavy duty square design that holds 5 gallons of fluids and eliminates unusable spaces around the jug. They mate naturally and fit flush against walls and other flat surfaces. All jugs are manufactured from tough Linear Low Density Polyethylene. The extra heavy duty top features unique, polyethylene gasket, with a larger and wider gasket seat and, unlike o-rings, there is no swelling and falling out after a month of use. They are great for use for storage and transport for recycling and proper disposal of common fluids used in professional motor sports. The jug is approximately 9.5 inch x 9.5 inch x 21 inch and is supplied complete with heavy duty lid, gasket and vent. Help keep the environment clean and pollution free by always disposing of hazardous materials properly.