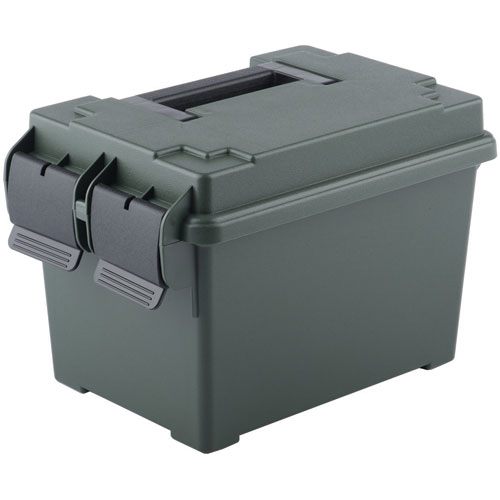 Molded out of rugged polypropylene plastic, these comfortably-handled ammo cans will hold up to harsh conditions and harsher treatment.

Additional Information
Utilizes a tongue-and-groove O-Ring seal system for a superior water-resistant seal. Designed to fit 500 rounds of most popular handgun ammo sizes (10 boxes of 50rds). Easily holds 100 rounds of 12ga 2-3/4 or 3 inch. Great for water-proofing your waterfowl shotshell loads. Heavy-duty dual latching system makes for a better seal and less likely to open accidentally. Stackable, with a removable lid and handle that folds down when not in use. Rubber gasket inside lid seals out dirt and moisture.