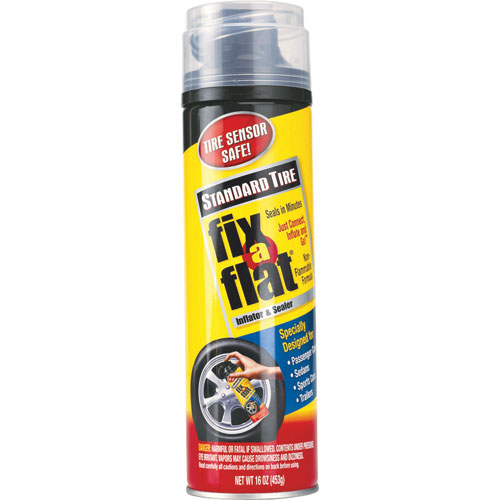 Inflates and seals flat tires. Includes hose. Conveniently sized applicator ideal for most passenger cars or light duty trucks. Nonflammable formula.

Additional Information
The Fix-A-Flat 16 oz Aerosol Tire Inflator seals punctures and inflates the tire in seconds without the need for a jack, spare tire or any tools, allowing you to get off the road and to a service station where an approved repair can be made. 16 oz.