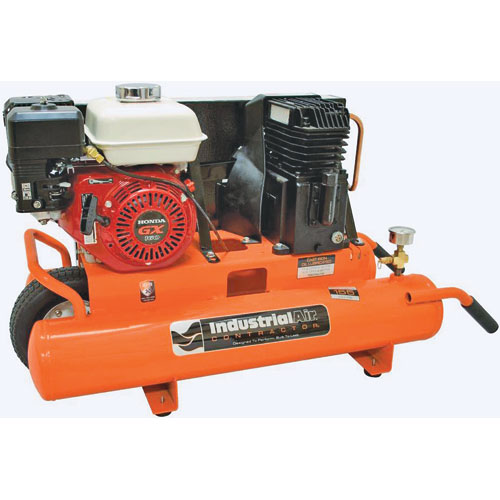 Portable wheelbarrow air compressor with 5.5 HP Honda gas engine. 8 gal.

Additional Information
This industrial air compressor has a 5.5 HP Honda engine and an oil-lubricated, twin-cylinder pump that delivers 9.9 CFM at 90 psi for great air tool performance. Mobility is easy thanks to the wheelbarrow design which features low-profile handles and a center-mount, semi-pneumatic tire. 8 gal.