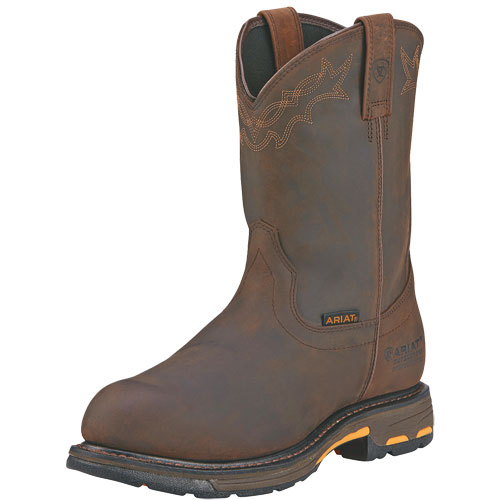 Men's waterproof safety to boot. These dark brown boots easily pull on and off, but you don't have to worry about messing up the uppers. They feature a U-Turn entry system to give you a great fit.

Additional Information
Durable inner soles welted onto the bottom of the boots. Outsoles are wider than normal boots to give you a comfortable fit. 90° heel helps stabilize you if you are climbing up and down ladders. Slip and oil resistant.