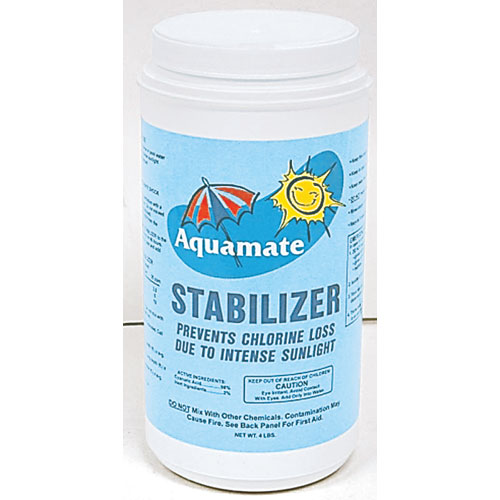 Helps to protect chlorine in pool water from dissipation caused by sunlight. Use if intense sunlight causes difficulty in maintaining a chlorine residual. Helps chlorine last longer. 100% Cyanuric Acid (Conditioner). Prevents chlorine loss due to UV rays from the sun. 4 lb.

Additional Information
Chlorine Stabilizer is a required treatment for any pool exposed to sunlight, which can break down chlorine at the molecular level and render it ineffective at keeping your pool safe. Chlorine Stabilizer's formula is comprised of 100% cyanuric acid, avoiding adding any other unnecessary chemicals into your pool water. After treatment, your pool will use chlorine much more efficiently regardless of the suns intensity on even the hottest days of summer, ensuring your pool will be protected and healthy. 4 lb.