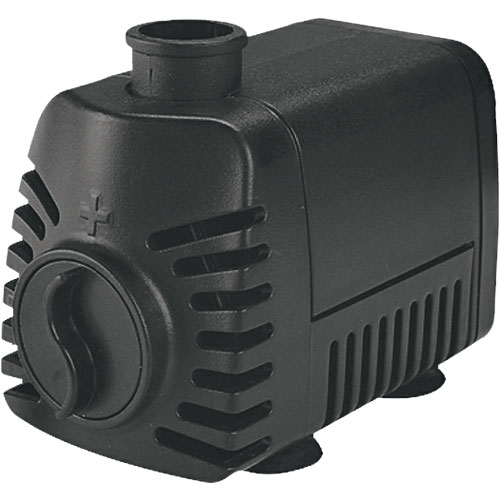 Fountain pump. 140 GPH with 2.5' pumping height. Freshwater only,

Additional Information
Built to perform super quiet and requires little maintenance. It is perfect for your spitter or small pond or fountain. This durable little pump will provide an optimum pumping height of up to 2.5 feet and it is designed to be extremely energy efficient. It is equipped with a built-in variable flow control valve which will allow you to adjust the height of the fountain. This pump has a stainless steel shaft and comes with rubber suction cups for mounting. Fresh water use only.