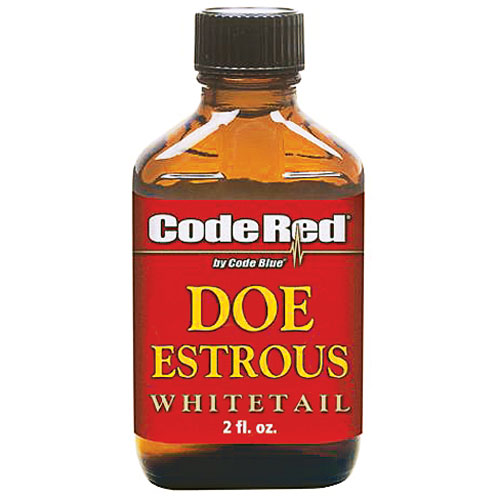 No flavorings or food byproducts.

Additional Information
For fresh, quality doe scent at an affordable price, look to Code Red Doe Estrous. This quality doe scent is not only priced lower than competitive national brands, it's also collected and blended fresh from the doe. The larger bottle size means you can pour freely, hunt after hunt. With a purity other brands can only dream of - you won't find any flavorings or food byproducts in our doe estrous - Code Red doe estrous provides the freshest, purest, more effective doe estrous on the market. 2 Oz.