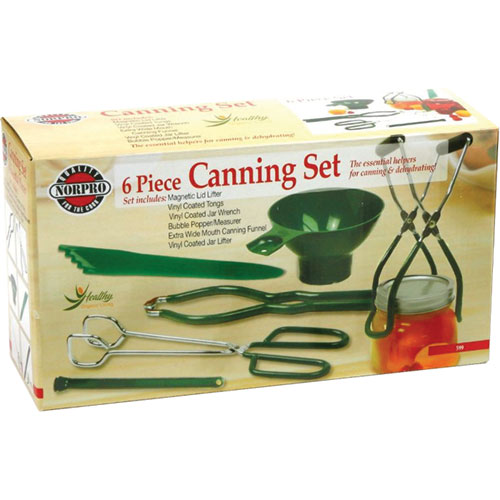 Canning set with jar wrench, jar lifter, funnel, tongs, bubble popper, lid lifter. 6 pc.

Additional Information
Six essential tools for canning and dehydrating. A vinyl coated jar wrench, vinyl coated jar lifter, extra wide mouth funnel, tongs with vinyl coated handles, a bubble popper/measurer and a magnetic lid lifter all conveniently in one box. 6 pc.