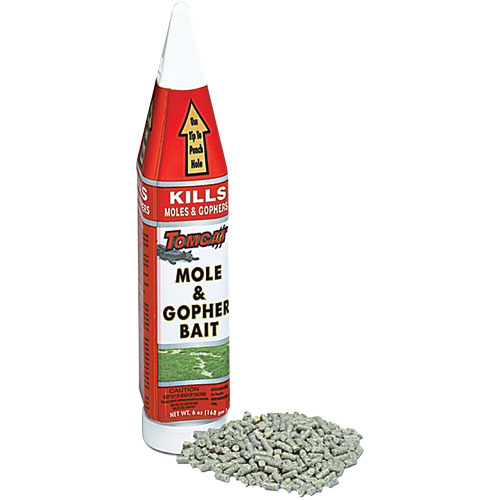 Tomcat Mole and Gopher has a unique bottle design for easy application, Ready-to-use pelleted bait, Not for sale in north Carolina or New Hampshire, Active ingredient Zinc Phosphate, Pelleted bait per bottle

Additional Information
Mole and Gopher Bait is applied directly into burrows of moles and gophers. It comes in two sizes for easy application: a unique bottle-shaped container with a pointed cover that lets you poke a hole in the burrow before pouring the pellets, and a 1-Pound container that comes with a quick-measure bait dispenser. For best result, follow directions on the container.