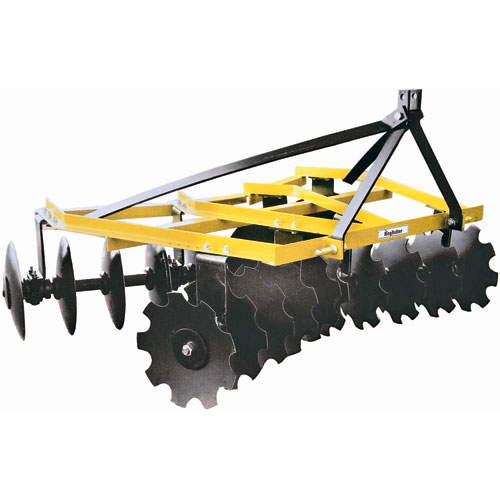 Adjustable settings: 3. Cast iron bearing caps and spools with grease fitting. Adjustable angle setting. 1". Solid steel axle. High carbon steel 3.0mm disc blades 7 1/2in. blade spacing. U.S.A. 6.5'.

Additional Information
Disc Harrow 6.5'. 20-16 In. Combination Blade are constructed with heavy rigid angle iron. It connects easily to any three-point hitch with category one specifications. The disc gang axles are made of 1" square steel rods mounted on double thrust ring gray-iron bearings. All disc harrows have angle adjustments of 10_ or 15_.