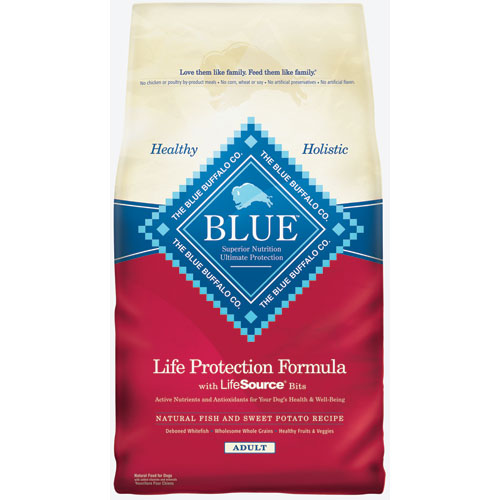 Exclusive LifeSource® bits with active nutrients and antioxidants for your dog's health and well-being.

Additional Information
Blue is made with only the finest natural ingredients plus the active nutrients and antioxidants of our exclusive, cold-formed LifeSource Bits. Blue Buffalo features the finest natural ingredients in their pet food formulas. The irresistible whitefish provides amino acids which dogs need every day. Wholesome whole grains provide a source of energy for your dog in the form of complex carbohydrates. The healthy garden vegetables found in Blue Buffalo's formula include whole carrots, sweet potatoes and peas. 30 lb.