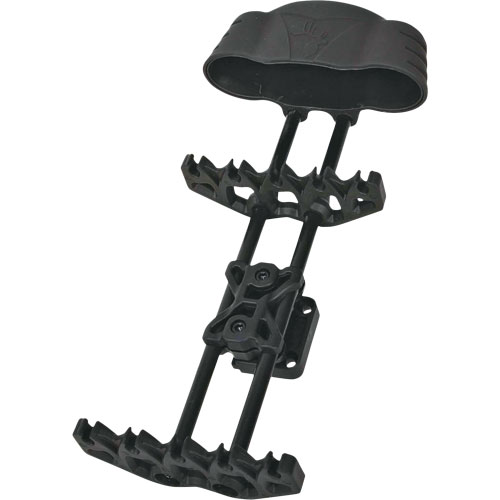 Extreme ease of use. Leave on your bow or on the tree. Dual arrow grippers are fully adjustable.

Additional Information
Leave it on your bow or hang it in the tree the 5-Spot quiver allows you to do either with extreme ease with its smart design. The fully adjustable dual arrow grippers hold arrows quiet and secure, the quick detach mounting bracket allows for quick on/ of f and the hollow hood won't dull or deploy broadheads.