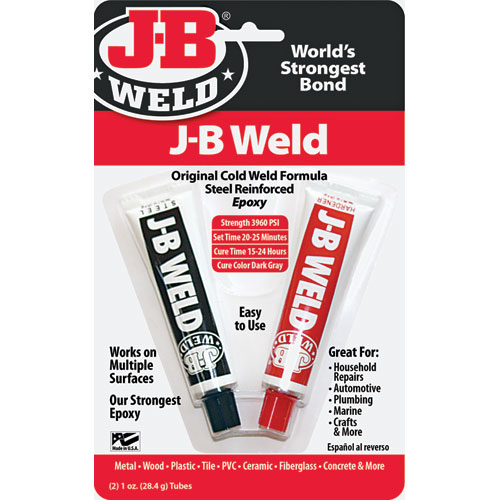 Steel reinforced epoxy. Works on multiple surfaces. Great for household repairs. 2 oz.

Additional Information
This 2-piece Cold Weld Epoxy Set contains 1 Fl. Oz. of steel-reinforced epoxy and 1 Fl. Oz. of hardener. This versatile cold weld set can help repair everything from damaged welds and solders to precious heirlooms. Non-toxic. 20-25 minute set time and 15-24 hour cure time. 2 oz.