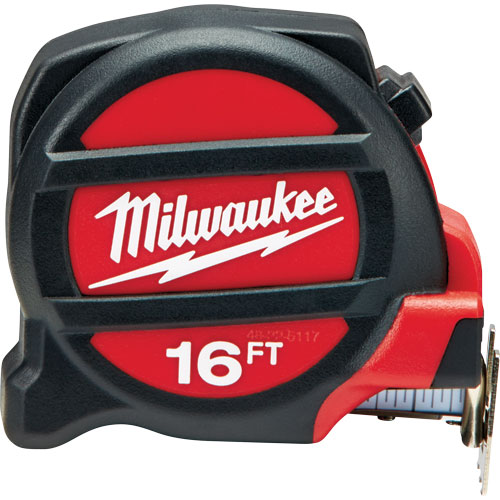 10x longer life with nylon blade protection & 5-pt. reinforced frame. Finger stop feature protects your finger when retracting the blade. 16'.

Additional Information
Using nylon blade protection and a 5-point reinforced frame, they offer up to 10X longer life. Additional innovative features include the finger stop, which protects your finger when the blade retracts and a large hook, that allows the tape to grip materials from all angles. 16'.