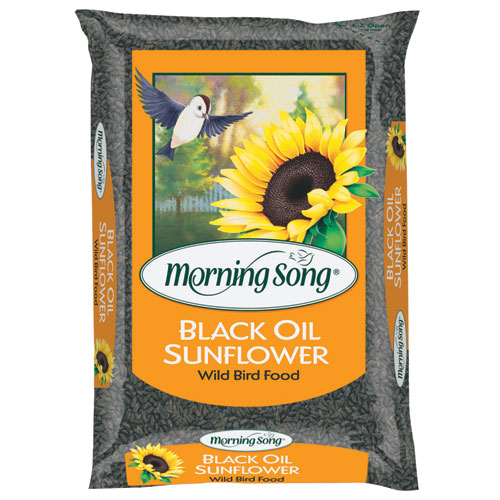 Black oil sunflower seeds are a favorite among most seed-eating songbirds and will attract a wide variety of species. 5 lb.

Additional Information
Black oil sunflower seeds have a high energy return to expense ratio, having twice the calories per pound than striped. Because of its smaller size and thin shell, it is easier to open for a wider variety of birds than the larger, thicker-shelled striped sunflower. So less energy is spent to reap the rewards of a high-fat, energy-packed morsel. An excellent wild bird food choice. 5 lb.