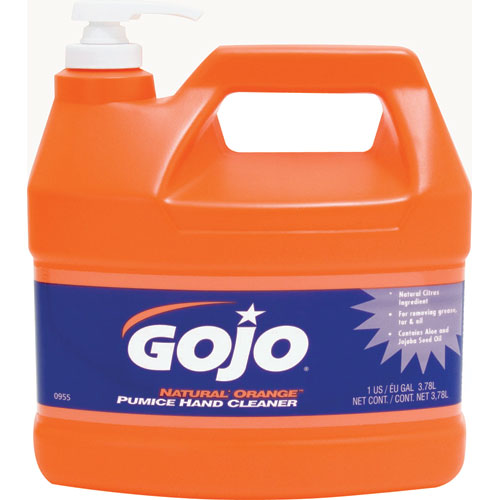 Deep scrubbing formula removes grease, grime, and dirt. Orange hand cleaner conditions and soothes with baby oil. Pleasant orange citrus scent. Natural orange with pumice removes grease, tar and oil. 1 gal.

Additional Information
Heavy-duty hand cleaner offers quick-acting lotion formula with pumice scrubbing particles for cleaning a broad range of industrial soils, medium dirt and grease. Formula contains baby oil and an orange citrus scent. 1 gal.